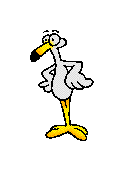 (Wensley) Dale's Cosmic Comics
Archives - No. 1
---
I guess I'm supposed to review some comics in this space.
Mostly I'll review stuff I paid money for, which means it's something I probably already like, which means most of the reviews will be positive.
If someone wants to put me on their 'comp list' so I get crappy comics for free, I'll be glad to review those, too.
I don't know how often I'll actually write something for this column or space or whatever it is, but I'll try to get at least the best or most interesting book o' the week in.
---
Here are some comics from the last couple of weeks:
Mage: The Hero Defined #2. By Matt Wagner. Image comics.
It's been about 10 years since the first Mage series ended. It's nice to have Mage back. In this issue we meet Kirby Hero. Like Kevin Matchstick and Joe Phat, Kirby is on some sort of quest. There's a big fight with some Harpies (whom Kevin describes as "big flying lawnmowers"), we meet someone who claims to be the mage for the next part of Kevin's quest, and everyone goes out for Thai food at the end.
In the back of the book they're selling black shirts with big white lightning bolts just like the one Kevin Matchstick wears. I want one.
Leave it to Chance #6. By James Robinson and Paul Smith. Image/Homage Comics.
Fanboy confession time: Paul Smith is the X-Men artist as far as I'm concerned. He might have only been on the book a year or so, but I really enjoyed the book when he was drawing it and got bored with it pretty quickly after that. Also, he was the only decent fill-in artist for the Dude on Nexus. Leave it to Chance is the "cartooniest" stuff he's done - it looks great.
In this issue Chance gets sent to boarding school by her mean old dad, gets bullied by some of her classmates, and discovers some sort of a secret plot involving the ghost of a mean old pirate. This has consistently been one of the best books of the last couple of years. It's got enough charm and action and adventure to keep a jaded old comics fan like me grinning like a big dope as I read the damn thing. It's cool.
Both Leave it to Chance and Mage: The Hero Discovered are colored by Jeromy Cox. His colors are head and shoulders above the look of your typical Image comic, most of which are way overcolored.
Amy Racecar Color Special. By David Lapham. El Capitan Books.
Another fanboy confession: I bought the first three or maybe four issues of Warriors of Plasm from, um, that one company Jim Shooter started between Valiant and Broadway. I remember being not real impressed by David Laphan's art at the time. When Defiant folded, David Lapham went into self-publishing and brought out his amazing series Stray Bullets. I'm not sure why, but I ordered the first issue of that and was hooked ever since.
Somehow he managed to make the transition from dopey superhero comics to doing something really cool.
Amy Racecar is one of the characters from the black and white Stray Bullets. Apparently she was popular enough to get her own color special. Which rules. Amy is the greatest criminal in the world, there's a bazillion dollar reward for Amy's capture, and kids everywhere are starting to emulate her. Much chaos ensues including several examples of death by Tiki idol. Plus, the letter page is filled with love letters to Amy. She disses all but one of the guys who wrote in. Too cool.
I guess next time around I'll review some more comics.
If you have a copy of the first Alan Moore issue of Supreme (#41?) and would like to give it to me I'd show you gratitude supreme. I just started picking this up last month, and have not been able to find that particular issue. And I want to know how the story starts, dammit.
Go to Next Archived Page (No. 2)
---
Copyright 1997-2000 Planet Log 3000