Dave's Meteoric Music Meter Record Review Archives

---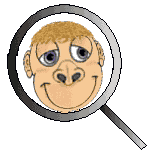 Recent releases
Amy Rigby - Diary of a Mod Housewife (Koch Records, 2 Tri-Harbor Court, Port Washington, New York 11050).
There's been a significant twang inserted into indie-rock of late. I guess if MTV and commercial radio have claimed grunge, punk, and ska, there's good reason for indie-rock to retreat to the homey story-telling territory of good country music. This is more of a country record - or just a good rockin' singer/songwriter record - than it is indie-rock, but the production aesthetic and some of the supporting cast (Sue Garner, Ira Kaplan, Will Rigby, Tony Maimone, etc) lean towards the indie-rock senior circuit. There's a nice mix of ballads, rockers, and mid-tempo tunes, and the lyrics tend to be humorous in a friendly, honest way. Highly recommended.
Nothing Painted Blue - Emotional Discipline (Scat Records).
This is principally a singles collection covering 1988 through 1995, and 0PB has put out plenty o' vinyl heretofore unavailable on CD. I thought I'd tracked down most of their singles over the years, but there were a number of nice surprises here. If you're not already up on this band, it's a great introduction. Franklin Bruno is one of the wordiest guys in indie-rock. At his best he manages to be insightful and funny. At his worst he tends to be funny, but a tad tiresome. Luckily, he's mainly at his best, and this record also captures the evolution of the band's music towards more fully formed rock songs that don't lean so heavily just on Franklin's lyrics.
Yo La Tengo - I Can Hear the Heart Beating As One (Matador Records, 625 Broadway, New York, NY 10012).
Wow! This band has matured into a totally unexpected and wonderful monster bliss explosion. I guess that's not fair because some people have been touting Yo La Tengo for a long time, but Georgia and Ira sharing vocals and the heavier production have taken them to a totally new level. It's almost like Pink Floyd and the Beach Boys getting together during the best years of both bands, but without as much pomp as either. The way they crank out grooves that could alternately work as the soundtrack to a modern Western or a spacey dance floor vibe, it's hard to imagine this is the same Yo La Tengo of the late 80s.
Bargain Bin Finds
Phillistines Jr - The Sinking of the SS Danehower (Dot Dot Dash, PO Box 1971, New York, NY 10009).
Bought this for $1 at Half-Price Books in suburban Cleveland. A rock opera about submarines with a healthy, but not overwhelming dose of cheezy keyboards. There are a lot of recurring musical themes that make this help the CD hang together over it's 50+ minutes. This is at the geek-pop end of the indie-rock spectrum, but they manage a thicker, more complex sound than the lo-fi typical of this genre. This won't necessarily knock your socks off the first time you hear it, but it gets in your brain and makes you crave hearing it again and again.
Bargepole - Sodbuster (Ediesta (UK)).
Bought for $2 Canadian at the Record Peddler in Toronto, a veritable palace of obscure late 80's British vinyl, priced-to-move on my last visit there a couple years ago. At times they seem to be from the Fall school of Brit-punk, but they favor a mid-period Beatles style fascination with throwing in the odd instrument, and there are semi-pychedelic moments both musically and lyrically. It's a marvel at times that they can be quite so odd while the underlying songs are very solid, and even a bit catchy. I've only seen this record once since the time I bought mine, but it's well worth picking up if you see it.
Obscure Classics
Kalahari Surfers - Living In the Heart of the Beast (Recommended Records).
This is a band led by an anti-apartheid white South African that had a fondness for Henry Cow. Generally, I'm skeptical of lyrics as poetry, but some of these songs could actually stand up to that test. Politics are omnipresent on the record, but the unusual mix of influences from late 70's English avant-garde to African rhythms to a smart peppy pop would make this a remarkable sound collage even without lyrics. This is the second of their four records, and the one I see most often in used vinyl bins. It was recorded in the mid-80s but it's stood the test of time a lot better than most avant-garde from that period, or most world-beat for that matter, although it has more in common with the former than the latter.
Chumbawamba - Shhh (Agitprop).
After their first 4 records, this band appeared to be the 90s answer to Crass, but with a much better grasp of pop music and possibly an even more self-righteous attitude. The fourth record (Slap!) hinted that they had a few dance steps up their sleeve, but they moved much more heavily in that direction on Shhh. The obsession over the evils of censorship on this record is sometimes poignant, but at other times childish. Nonetheless, the mix of music is impressive and it's a very unique and interesting record all the way through.
Addendum to Chumbawamba review, added 01/11/1998:

I wrote this before they absurdly became international pop superstars, so I guess I'll be pulling the review out of the "Obscure Classics" section soon. Some people that have known me to be a long-time Chumbawamba fan have asked me if I think they've sold out. The answer is "no". They've always been a pop band, and I think the tunes on Shhh and Slap, the record before Shhh, actually have better pop hooks than "Tubthumping". They've toned down the lyrics on Tubthumping, and obviously they've gotten into a much wider product distribution system, but they really haven't changed much other than to update the dance beats to be in vogue with the late 90s.
Record Shoppin' Tips
Desperate Rock 'n Roll - They're now on Volume 18 of this series. I've never seen one used, and for vinyl they can be pricey ($12+), but if you have any interest in raw, raunchy, old r&b and rockabilly, you have to take a chance on at least one of the records from this series. Other folks (Sin Alley, Las Vegas Grind, Stompin', Savage Kick, etc) have series geared towards this genre, but Desperate Rock'n'Roll is the best. Stompin' and Savage Kick arguably have some better music and Sin Alley and Las Vegas Grind may have more over-the-top novelty stuff, but Desperate Rock 'n Roll is the only one that has just the right mix of music and zaniness. And compared to any of the aforementioned series, the major label or Rhino compilations will sound terribly timid and weak.
This Is Acid Jazz - A couple years ago, I had to admit to myself that dance music was, in fact, the place where music was currently evolving in the most innovative ways. I also had to admit that I was clueless about techno, house, trance, and acid jazz, and I'm not sure I knew jungle was a genre. So I took some chances and laid out some cash for a few really awful records, but in the process I also discovered the "This is Acid Jazz" series. My favorite from the series is "Jazz cum Bossa", but I've liked the whole series. At times, acid jazz is no better than light 70s fusion or toothless funk, but generally the combination of horn, organ, or jazz guitar riffs with the updated beats makes for a cool new blend.
Go to Next Archived Page:
January 1998
(The Lonesome Organist, Marbles, Spaceways, Various Artists, Record Shopping Tips)
---
Copyright 1997-2000 Planet Log 3000