Dave's Meteoric Music Meter Record Review Archives
---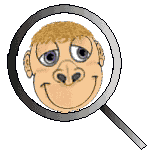 Recent releases


The Lonesome Organist -

Collector of Cactus Echo Bags (Thrill Jockey, PO Box 476794, Chicago, IL 60647).

This is one of the most twistedly, creatively entertaining CDs I've bought in a long time. There's a bit of guitar, but the dominant instruments are various keyboards and percussion (organs, marimba, vibes, toy piano, steel drums, melodica, etc) which makes it an unusual record based on instrumentation alone, but there's a lot more to it than that. He manages to be both very noisy and also very tuneful, causing a constant exciting tension, not unlike a rickety amusement park ride - the sort they have at the beach, the one's they set up and take down on a single fun-filled week of Summer. Beyond the metaphor, there's a clear influence of carnival music, but I also hear strains of Adrian Sherwood style dub, industrial, exotica, and early American blues. This record makes me happy.

Marbles -

Pyramids Landing and Other Favorites (SpinART, PO Box 1798, New York, NY 10156-1798).

Apples in Stereo leader, Robert Schneider, spent a year making solo recordings with his 4-track before the Apples were formed. That's what this is. It's essential listening for anybody who loves smart pop music and/or has an interest in recording music. One of the downsides (and upsides) to having been in a band is that it's totally changed the way I listen to music, so I'm not sure if people who have never made music will be similarly enthralled as I am with these recordings. I have to admit I was always a little puzzled by people that put the Beach Boys on the same tier as the Beatles, but listening to the two influences melded together in the music Schneider has released under the Marbles pseudonym, it makes a little more sense.

Spaceways

- Trad (Shadow Records, 111 E. 14th St., #338, NYC, NY 10003).

I like Acid Jazz a lot, but I've had trouble expanding my taste in dance music any further in the last few years. Then these Spaceways guys got the idea to mix in some more current rhythms (drum 'n bass? Trip-hop? I'd be lying if I told you I was fully informed about these terms) with a healthy dose of Sun Ra worship. Sun Ra, his interplanetary self, would be proud I think. After all, the integration of new rhythms and high technology each played an important part in the music Sun Ra was making 30 years ago.

Various Artists

- Land of the Rising Ska (Moon Records, PO Box 1412, New York, NY 10276).

I suppose it should be no surprise that this compilation of 12 Japanese ska bands is much better than any American ska compilation I've heard recently. The Japanese, in my opinion, also make better acid jazz. In addition to the horns, there's a common theme between ska and acid jazz in the way roots music is updated and energized. Maybe the distance from the music's origins gives these bands a freer hand to take risks as well as a better understanding of the essential elements that need to remain front and center. In addition to being solid high quality ska all the way through, there's a nice mix of vocal and instrumental tracks as well as punkier versus mellower tracks.


Bargain Bin Finds

Various Artists -

Little Darla has a Treat for You Vol. 8 Winter 1998 (Darla Records, 625 Scott St. #301, San Francisco 94117).

This is a quarterly series that has a list price of $5.98. You can often find it used for even cheaper, but it's already a bargain at the suggested price. The series mixes lo-fi guitar and electronic indie-pop and more spacy tracks from Darla's ambient bliss-out series. Volume 8 is the 4th one of these I've bought. For my listening taste, at least half the tracks tend to be throw-aways, but I've gotten turned on to a number of cool bands this way. One of the other things I like about this series is that it's not limited to Darla bands. There's always a few bands with releases on other similarly-minded labels.


Record Shoppin' Tips

Amoeba Records

- The best and biggest SF Bay area record store just opened a second location in the Haight at the East end of Golden Gate Park. It's just as big as the Berkeley location - not as much vinyl - but they have the most used CDs I've ever seen. I find that their ultra-cheap bargain CD section is almost uniformly crap, but there are a lot of mid-range ($4.95 to $6.95) bargains in the main used CD section, and I've already found several CDs I've been looking for for many years in my first two trips since their November grand opening. I haven't been in Reckless since Amoeba opened, but the SF Reckless isn't nearly as good as the Chicago Reckless anyway. For serious bargains, Streetlight is probably still best in SF proper, but Mod Lang's $1 bin in Berkeley is not to be overlooked.
---
Go to Previous Archived Page:
September 1997
(Amy Rigby, Nothing Painted Blue, Yo La Tengo, Phillistines Jr, Bargepole, Kalahari Surfers, Chumbawamba, Desperate Rock 'n Roll, This Is Acid Jazz)
---
Copyright 1997-2000 Planet Log 3000
Page visited
times.